General Hair Loss Client Services
Hair Thinning is one of the largest concerns for our clients. Often thinning is a result of stress and genetics. We have a large range of life changing solutions for Hair Thinning.
General Hair Loss Hair Replacement
Hair Thinning
Hair Thinning is so common – much more common than you think. Our clients often think they are the only ones with thinning hair – but the truth is most people cover it up so you don't notice how common it is. Mostly thinning hair is a result of stress and genetics and since the onset of Covid the impact upon hair from stress has worsened. Also people who have had Covid, often now have thinning hair or severe hairloss as a result of the trauma on the body. We have a large range of Toppers to suit all stages of hairloss.
Read more about Clip In Toppers?
Learn More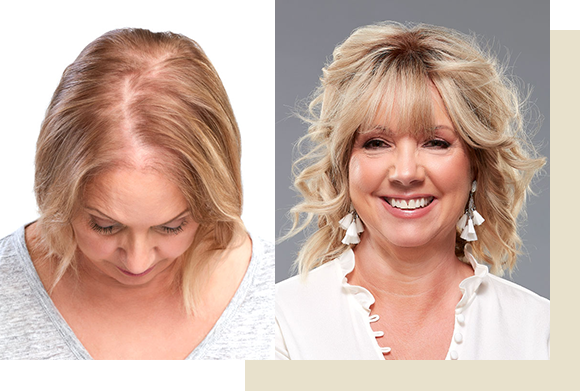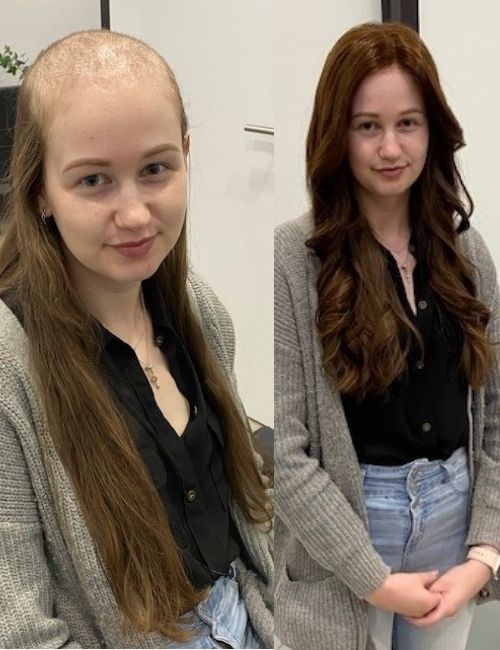 Trichotillomania
Trichotillomania is a compulsive hair pulling condition often initiated as a result of stress or trauma. We have many clients who suffer from this debilitating condition which disempowers the person from self-control. One outcome from compulsive hair pulling is partial or complete hairloss. Significant consequences of this condition are:
withdrawal from education or employment resulting in interrupted education or reduced income and
withdrawal from socialisation that often leads to isolation and depression
We have a variety of options for covering patches of hairloss as well as complete hairloss from Trichotillomania and we are also seeing results in terms of reducing or eliminating compulsion to pull hair as an outcome of our Bonded Topper installation.
Read About Bonded Toppers
Book a Consult
Frontal Fibrosing Alopecia
It is just one type of Alopecia but strangely Frontal Fibrosing Alopecia (scarring Alopecia that causes hair to recede) seems to be becoming very common from our experience and also that of Dermatologists and Trichologists. Frontal Fibrosing Alopecia (FFA) is the skin actually scarring over the hair follicles which prevent the hair from growing again. The red dots are perifollicular inflammation and generally result in hairloss from those inflamed follicles. You can often see a stray hair or two just randomly sticking out of the skin that has scarred over the follicles.
The cause of FFA is thought to be one or more of these factors - genetic, hormonal, autoimmune, inflammatory, and environmental with recent evidence linking sunscreen and other cosmetic ingredients to a causal role of FFA. Mostly FFA affects women post menopause however it is also seen in men and children.
We have a range of solutions for this type of hairloss including lace front Toppers that bring the hair line down to hide the receding hair line. In addition we sometimes use full wigs or Bonded Toppers.
Book a Consultation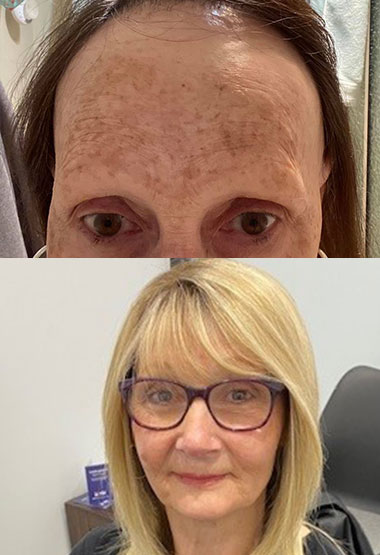 Why Tammy Lobato

Specialised service from 40 years experience
With 40 years of lived experience with alopecia – we understand, empathise and provide quality care

Female owned,
female run
Hair loss solutions for women and girls with alopecia, designed and provided for women by women.

Only the best quality wigs and hair pieces
Our human hair, synthetic and heat resistant wigs and fitting services are second to none

Private
and Personal
We provide boutique, private and personal consultations with your dignity and wellbeing a priority

Commitment to patient satisfaction
Our mission is to give you the best tools for you to regain and retain your confidence
View the difference a wig can make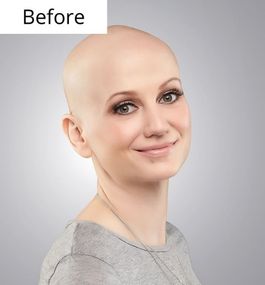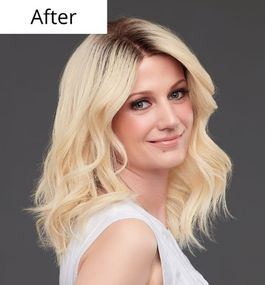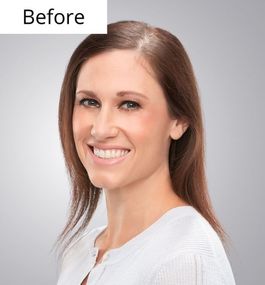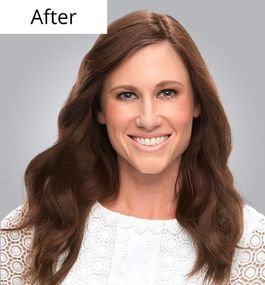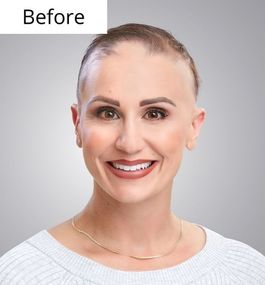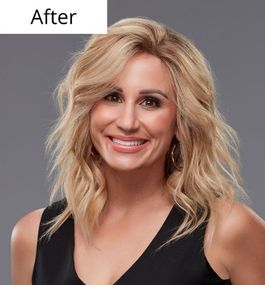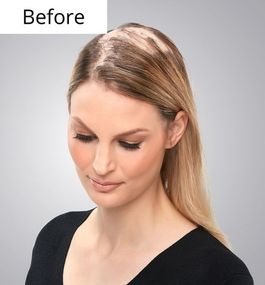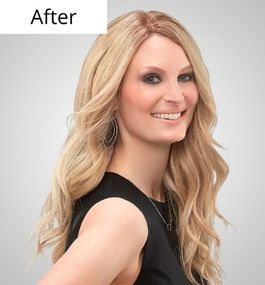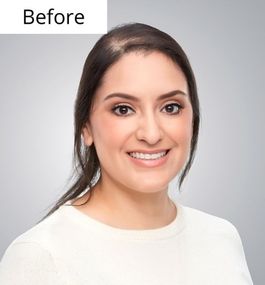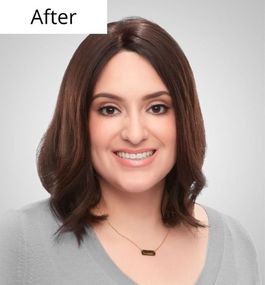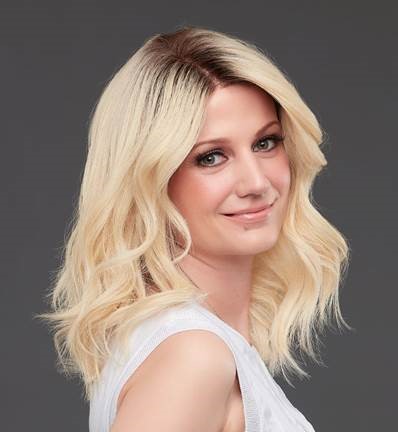 Our Human Hair Wig Range Includes
We offer the most realistic human hair wigs available anywhere in the world and do not settle for anything less so that your alternative hair is undetectable.
Our range of human hair wigs are made with:
100% Remy Human Hair
Lace front with light density to create the most natural look and movement
The highest quality stretchy hand tied caps
A variety of styles, colours and lengths from 6" to 22"
View our Range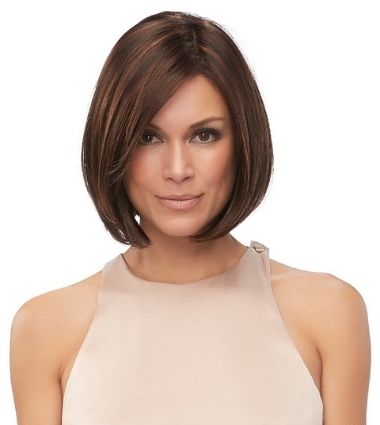 Our Synthetic Hair Wig Range Includes
We have a large range of Synthetic Wigs of the highest quality. Featuring lace fronts that blend with your skin to create the most realistic hair line – they are undetectable.
View our Range
What Our Clients Have to Say
Thought we would share with you feedback from one of our clients who wears a Bonded Wig. Rachel has been wearing our wigs since she developed complete hairloss from Alopecia a few years ago. What she missed most was not being able to have hair on to go to bed, to shower and to swim. So we decided together that she would be a great candidate for a Bonded Wig - using medical grade adhesive to provide semi permanent hair that stays on 24 hours per day. We think Rachel is a bit happy about it
"I just wanted to let you know how happy I am with my hair bonding. I would highly suggest this to anybody in the same situation as me. I never thought I would get a sense of being back to my normal self with my hairloss but this has made that happen. The ability to sleep and shower in it without taking it off makes me fee like I just have my own hair back and has made me feel much more confident once again. Whoever thought I'd wake up with bed hair again haha or be able to stick it up in a 'mummy bun'. Please tell Elvira a huge thank you from me and thank you to you and Tammy Mc for working with me, listening to me and just being patient! All you ladies are superheroes."
Thank you Rachel for sharing this so that others learn about other options for their hairloss. We are so happy for you.
Rachel - Rachel's experience with Bonded Wigs
What I thought was going to be a very emotional and perhaps teary experience turned out to be uplifting and empowering. After losing over half of my hair, husband and I visited Tammy to see what my options were. Tammy was very helpful with not only mine but my husbands 1000 questions, she listened to what I had in mind and ran with it with no judgment, but offing professional advice. The personalised and customised service was extremely impressive.
I strongly believe you get what you pay and in my opinion you can not skimp on something that has the potential to completely make or break your confidence.
Will definately be recommending and returning.
Thank you
Brit-toni - Thank you note
I just wanted to say a huge "thank you" to Tammy for the empowering experience and exceptional support my husband and I received when attending her bespoke salon. Tammy is gentle, caring, understanding and has first hand experience, which are just a few of the traits that make her service exceptional. With great attention to detail, a great ear to listen to and facilitating a purchase within your budget. Tammy was able to help me find what was not only a gorgeous wig, but was able to help me feel better about myself and feeling more comfortable about wearing not just a wig, but my new hair. She ensured that I knew how to care for my wig to get the most out of it and is available for ongoing support…. I wouldn't go anywhere else and I would highly recommend to others to not go anywhere else either… Thanks Tammy xx
Kellie - Thank you note
Brands we Work With